Here you can review some statistics about our Education Center
Sugu Drones: Soaring Across Corporate Verticals
Exploring Drone Parts, Reselling, Drone Delivery, Training, and Software Sales Date: August 21, 2023 In the dynamic world of unmanned aerial vehicles (UAVs), Sugu Drones has emerged as a trailblazer, demonstrating its prowess across a diverse array of corporate verticals. The company's innovative approach and commitment to excellence have established it as a formidable player […]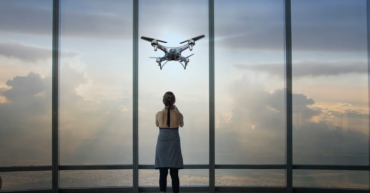 Can microdrones spy on people?
Introduction In recent years, the rapid advancement of technology has brought about a proliferation of small drones, often referred to as unmanned aerial vehicles (UAVs) or quadcopters. These compact flying devices have proven to be valuable tools in a multitude of industries, including photography, agriculture, search and rescue, and even filmmaking. However, amidst their growing […]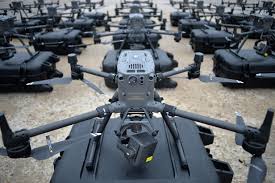 Exploring the Advantages of Purchasing Drones Through Sugu
In recent years, the world of technology has witnessed a rapid evolution, leading to the emergence of innovative gadgets that have changed the way we interact with the world around us. Drones, once reserved for military and industrial applications, have now become accessible to the general public, opening up a realm of possibilities for enthusiasts, […]
PARTICIPATE IN  OUR BI-WEEKLY
WEBINARS
It's limited seating! Hurry up

Maria Morgunova
Photographer
Sugu Drones is the right place for training and tests. I got a high-quality learning experience here. My instructor Soreign Jackson is highly professional. He explained all details about drone operations and conducting thoroughly, precisely and clearly. It was clarity and consistency all the time. As a student, I felt comfortable, enjoyed the process and had fun.
I very much appreciate his patience and help. I was prepared for the test very well and passed it without any problem.
I also would like to express my gratitude to the manager Michelle. She is a supportive and customer-oriented person who always ready to help.
Thank you,
Maria Morgunova

Christina Cherneskey
Cherneskey
I came from Saskatoon, Saskatchewan just to receive my advanced drone training from Sugu. That's how far their reputation reaches. I've emerged from this program with my proper advanced certification as well as receiving outstanding one-on-one mentorship. I highly recommend this program. I encourage anyone who wants to fly a drone, or already flies, to take this course, upgrade your knowledge and skills and be ready for the June 1, 2019 regulations which will affect drone flight in Canada.

Trumen Chen
Real Estate Manager
I just completed my training with Soreign Jackson, and have passed both Small Advanced Exam and Flight Review. The learning experience is amazing and the course is very informative. I highly recommend Sugu Drones!

Riley Snelling
Photographer
Great course for anyone looking to pass their advanced exam and in-person flight review. The course is broken into small 30min to 1hr segments followed by practice quizzes. The class sizes are really small and our instructor Soreign really took the time help us 1 on 1 if we were struggling. In the ground school class we were shown how to coordinate with Navcan and DJI, plan our flights, maintain proper records, best safety practices, and practice emergency procedures. Best part was getting to fly right next to Pearson Airport! I will definitely be back again for my recency requirements.